Piezoelectric ceramic hemisphere
Electrode direction: thickness direction
Applications: High Intensity Focused Ultrasound, Ultrasonic Transducer
Ultrasound focusing is the use of ultrasound as a source of energy. A lot of ultrasound beams are emitted from outside to the body. During the transmission process, they focus on one point, that is, tumors. Through the transformation of sound wave and heat energy, a high temperature treatment point of 70 100 is formed in 0.5 1 seconds. This high temperature point is like a scalpel cutting tumors, and tumors in the focus area are unavoidable. Ultrasound focusing knife can cause coagulative necrosis of tumor tissue and loss the ability of proliferation, invasion and metastasis. The principle of this machine is similar to that of a solar cooker, which concentrates sunlight at the focal point and generates tremendous energy.

Material: PZT-43( hard PZT P-4d)
Technical data:
Dimensions: diameter 18.9mm, thickness according to frequency 4MHz, R 19
Thickness Frequency Ft: 4MHz ± 100KHz
Radial Frequency Fr: 115KHz ± 5%
Electromechanical coupling coefficient Kp: ≥ 0.57

Resonant impedance Zm: ≤ 10 Ω
Dielectric Loss tg δ: 0.5%
Static capacitance Cs: 7500pF±20%

Test Condition: 25±3 °C 40~70% R.H.
fr, Zm, Kr => Radial mode vibration
Cs tanδ => LCR meter at 1KHz 1Vrms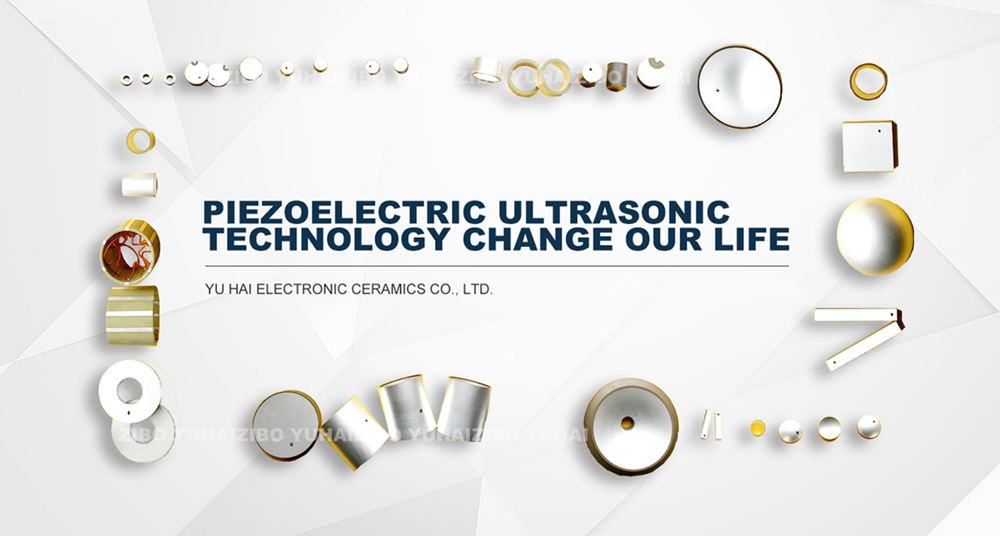 Yuhai company provides
● Piezoceramic materials (PZT) , more than 30 formulations of piezo materials
● Piezoceramic components
● Customized Piezo Ceramic components and ultrasonic transducers/transducers
● Various different shapes in many different geometries such as disks, plates, tubes, customized shapes
● High resonant frequencies to 10 MHz
● Piezo composite machining
Core Competences of Yuhai Piezo Ceramic Elements
● more than 30 formulations of piezoelectric materials, stable and superior performance, to meet various piezo applications.
● Forming process with dry pressing, rolling film and isostatic pressing.
● High precision machining equipment for other special shaped components such as inner, outer circle and hemisphere.
● be the manufacturer of supplying the most complete components varieties in China.
● Certified in accordance with ISO 9001.
● product consistency reached 99.9%
OEM Adaptations
● Piezo transducers for ultrasonic applications
● Assembly of complete transducer components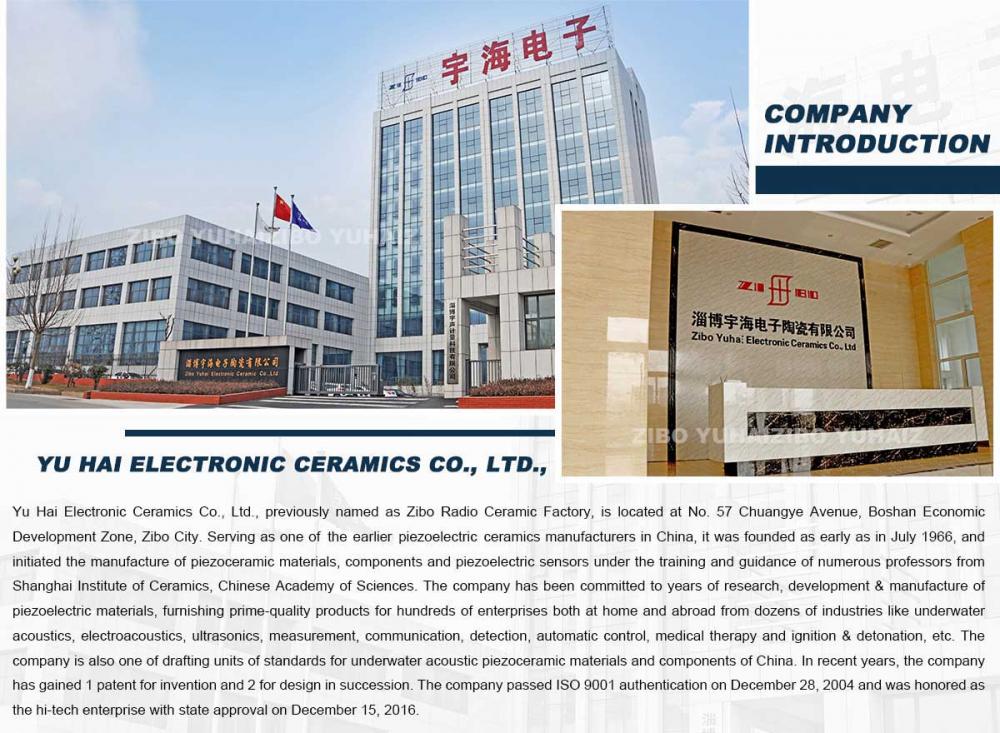 Looking for ideal
Cheap Hifu Transducer
Manufacturer & supplier ? We have a wide selection at great prices to help you get creative. All the High Intensity Focused Ultrasound are quality guaranteed. We are China Origin Factory of Cheap
Piezoelectric Ceramic
Sensor HIFU. If you have any question, please feel free to contact us.
Product Categories : HIFU Piezoelectric Ceramic Parts