Piezoelectric ceramic Hemisphere
Electrode direction: thickness vibration
High Intensity Focused Ultrasound (HIFU) technology is to focus ultrasound on a single point to produce high energy, function on the dermis and SMAS layer of skin, stimulate the proliferation and recombination of collagen, effectively achieve the effect of compact contour and smoothing lines.
Focused ultrasound does not heat the skin surface, nor does it need to pass through the skin as a medium for the transmission of laser energy, so it does not affect the tissue on the skin surface and the tissue through which the laser passes, of course, there will be no excessive heat residue on the skin surface. In this way, the epidermis will not be affected by heat, which can reduce the Eastern people's thermal reaction easily, and greatly reduce the chance of scald. Focused ultrasound therapy produces thermal coagulation points in the SMAS layer, and the thermal effect diffuses outward from the coagulation points, so the heat source is concentrated in the SMAS layer to be treated. It can produce more collagen denaturation.
Piezoelectric ceramic Material: PZT-82 (equal to PZT-8)
Piezoelectric Elements technical data:

Dimensions:

Diameter 20mm, thickness according to the frequency 4MHz R 19

Thickness frequency Fr:

4000KHz ± 5%

Radial frequency Fr:

109 KHz ± 5%

Mechanical Coupling Coefficient Kp

> 0.56

Resonate Impedance R:

≤ 10 Ω

Dielectric Loss tg δ:

≤ 0.3%

Static capacitance Cs:

8000pF ± 12.5%
Test Condition: 25±3 °C 40~70% R.H.
fr, Zm, Kr => Radial mode vibration
Cs tanδ => LCR meter at 1KHz 1Vrms
Yuhai company provides
● Piezoceramic materials (PZT) , more than 30 formulations of piezo materials
● Piezoceramic components
● Customized Piezo Ceramic components and ultrasonic transducers/transducers
● Various different shapes in many different geometries such as disks, plates, tubes, customized shapes
● High resonant frequencies to 10 MHz
● Piezo composite machining
Core Competences of Yuhai Piezo Ceramic Elements
● more than 30 formulations of piezoelectric materials, stable and superior performance, to meet various piezo applications.
● Forming process with dry pressing, rolling film and isostatic pressing.
● High precision machining equipment for other special shaped components such as inner, outer circle and hemisphere.
● be the manufacturer of supplying the most complete components varieties in China.
● Certified in accordance with ISO 9001.
● product consistency reached 99.9%
OEM Adaptations
● Piezo transducers for ultrasonic applications
● Assembly of complete transducer components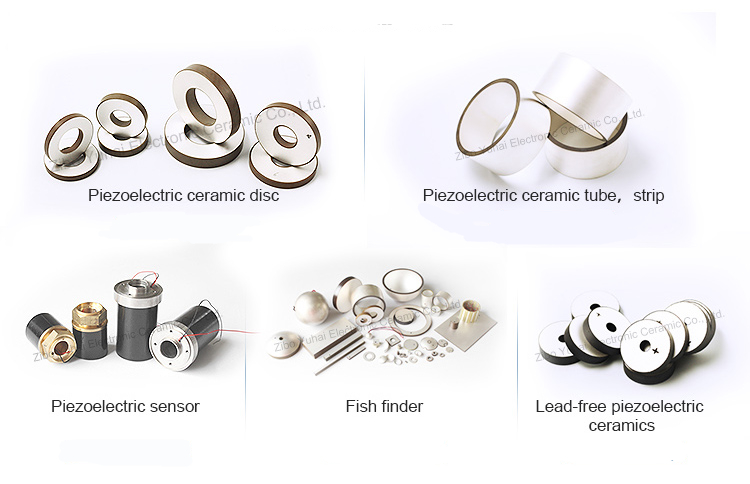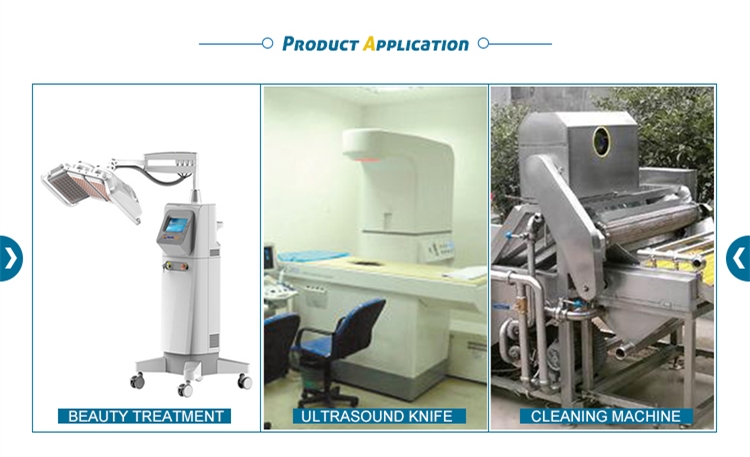 Looking for ideal HIFU Part 2M/4M/7M Beauty Probe Manufacturer & supplier ? We have a wide selection at great prices to help you get creative. All the Piezo Parts 4M Ultrasonic Beauty Probe are quality guaranteed. We are China Origin Factory of Piezoceramic Crystals HIFU Probe. If you have any question, please feel free to contact us.
Product Categories : HIFU Piezoelectric Ceramic Parts