Piezoelectric ceramic Trapezoid strips for low frequency hydrophones
Yuhai's piezoelectric block has been utilized continuously in low frequency hydrophones in more than 30 years.
A hydrophone is a microphone designed to be used under water for recording or listening to underwater sound. Most hydrophones are based on a piezoelectric transducers that generates an electric potential when subjected to a pressure change, such as a sound wave.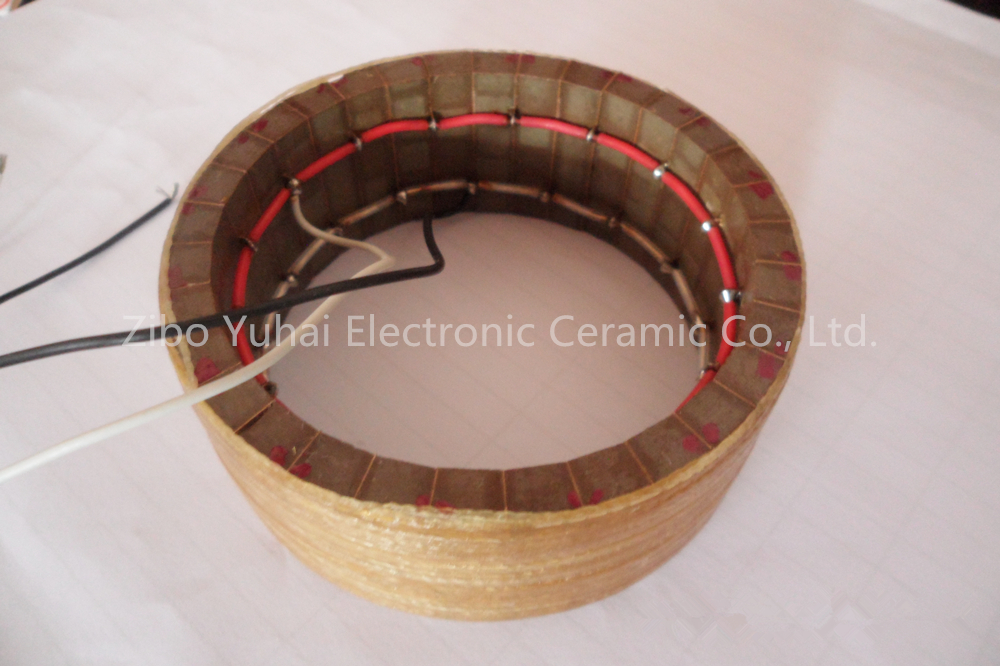 Features :
Trapezidal strip, angel on request

Sizes from 1mm up to 200mm

Thickness from 0.2mm up to 25mm

piezo material HARD PZT PZT-4 series
Piezoelectric ceramic Material: PZT-41
Hard PZT
High power or "hard" ceramics can withstand high levels of electrical excitation and mechanical stress. These materials are suited for high voltage or high power generators and transducers.
PZT-4 series
This material range is ideally suited for ultrasonic cleaning, sonar, and other high power acoustic radiation applications. These materials are designated as PZT400 series type materials and are capable of producing large mechanical drive amplitudes while maintaining low mechanical and dielectric losses. In addition, it can be used under both constant and repetitive conditions. Within this group of materials, CeramTec offer a complete range of three PZT400 series material types with a variety of permittivity values, coupling, power handling and actuation properties.
Piezoelectric Elements technical data:

Dimensions:

70x10x7.8mm

Radial frequency Fr:

24 KHz ± 1KHz

Mechanical Coupling coefficient K31

≥

0.33

Resonate Impedance R:

≤ 80 Ω

Dielectric Loss tg δ:

≤ 0.4%

Static capacitance Cs:

863pF ± 12.5%
Test Condition: 25±3 °C 40~70% R.H.
fr, Zm, Kr => Radial mode vibration
Cs tanδ => LCR meter at 1KHz 1Vrms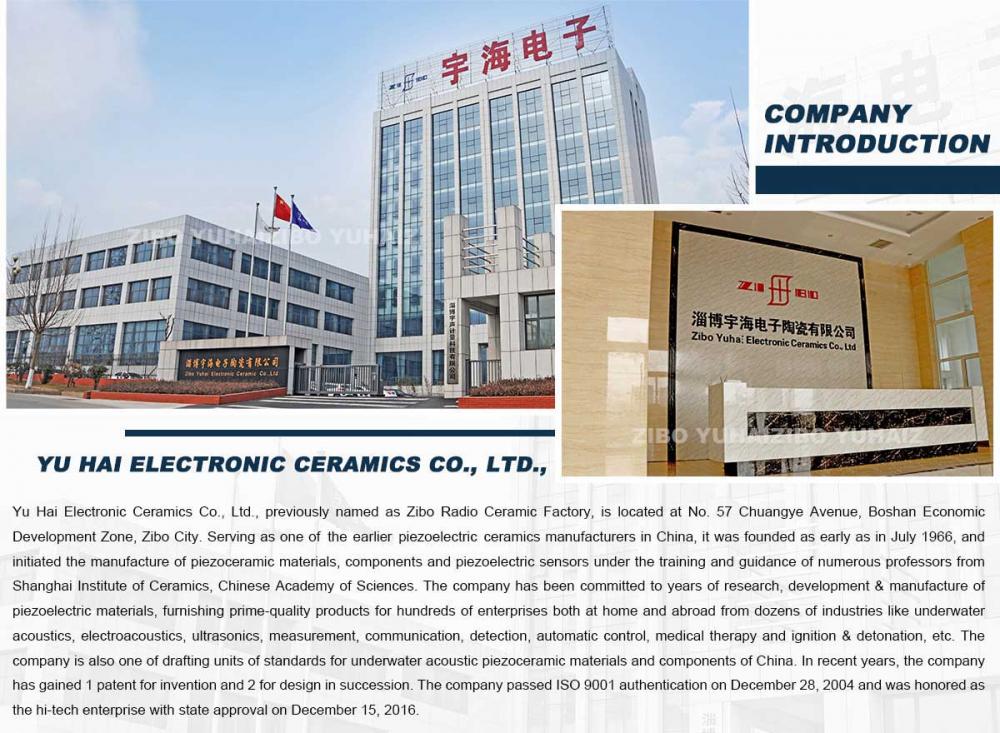 Yuhai company provides
● Piezoceramic materials (PZT) , more than 30 formulations of piezo materials
● Piezoceramic components
● Customized Piezo Ceramic components and ultrasonic transducers.
● Various different shapes in many different geometries such as disks, plates, tubes, customized shapes
● High resonant frequencies to 10 MHz
● Piezo composite machining
Core Competences of Yuhai Piezo Ceramic Elements
● more than 30 formulations of piezoelectric materials, stable and superior performance, to meet various piezo applications.
● Forming process with dry pressing, rolling film and isostatic pressing.
● High precision machining equipment for other special shaped components such as inner, outer circle and hemisphere.
● be the manufacturer of supplying the most complete piezoelectric components varieties in China.
● Certified in accordance with ISO 9001.
● product consistency reached 99.9%
OEM Adaptations
● Piezo transducers for ultrasonic applications
● Assembly of complete transducer components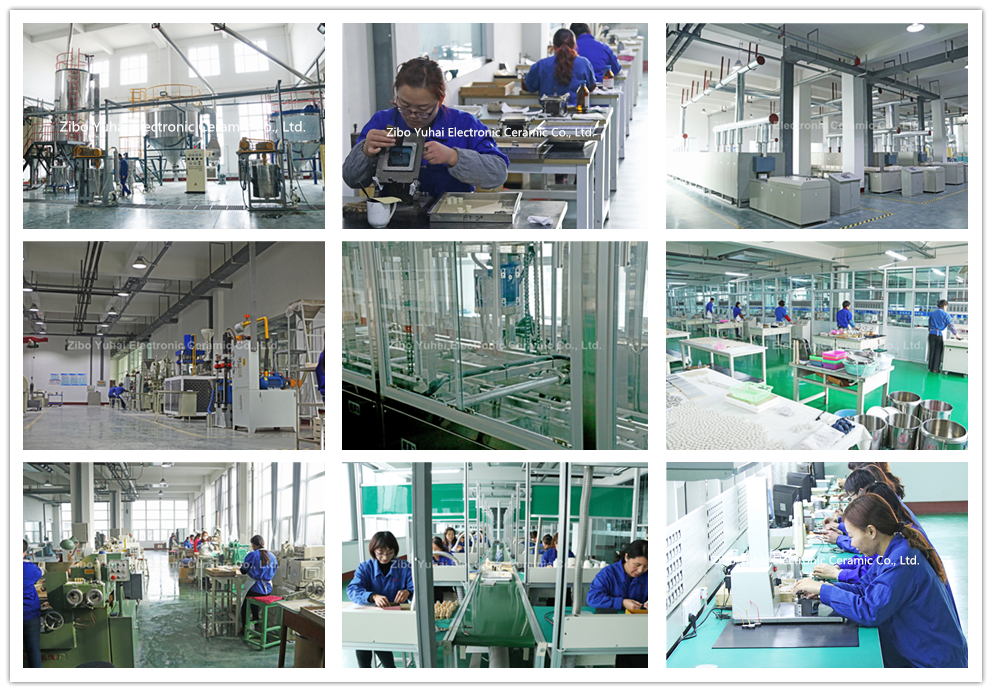 Looking for ideal Low Frequency Hydrophone Manufacturer & supplier ? We have a wide selection at great prices to help you get creative. All the Underwater Acoustic Hydrophone Components are quality guaranteed. We are China Origin Factory of
piezo ceramic
Wedge Strip. If you have any question, please feel free to contact us.
Product Categories : PZT Piezoelectric Elements > Piezoelectric Block & Plates